Best massage gun for desk-bound pains: Opove Massage Gun.
The no-nonsense M3 Pro Max felt powerful and gave us a deep, satisfying massage.
I'd highly recommend the Opove M3 to athletes, people that prefer a stronger touch, or anyone that would benefit from an extra powerful rehabilitation tool.
This is a very affordable massager, but with the power of a much more expensive device.

Maximize Your Gains with Opove M3 Pro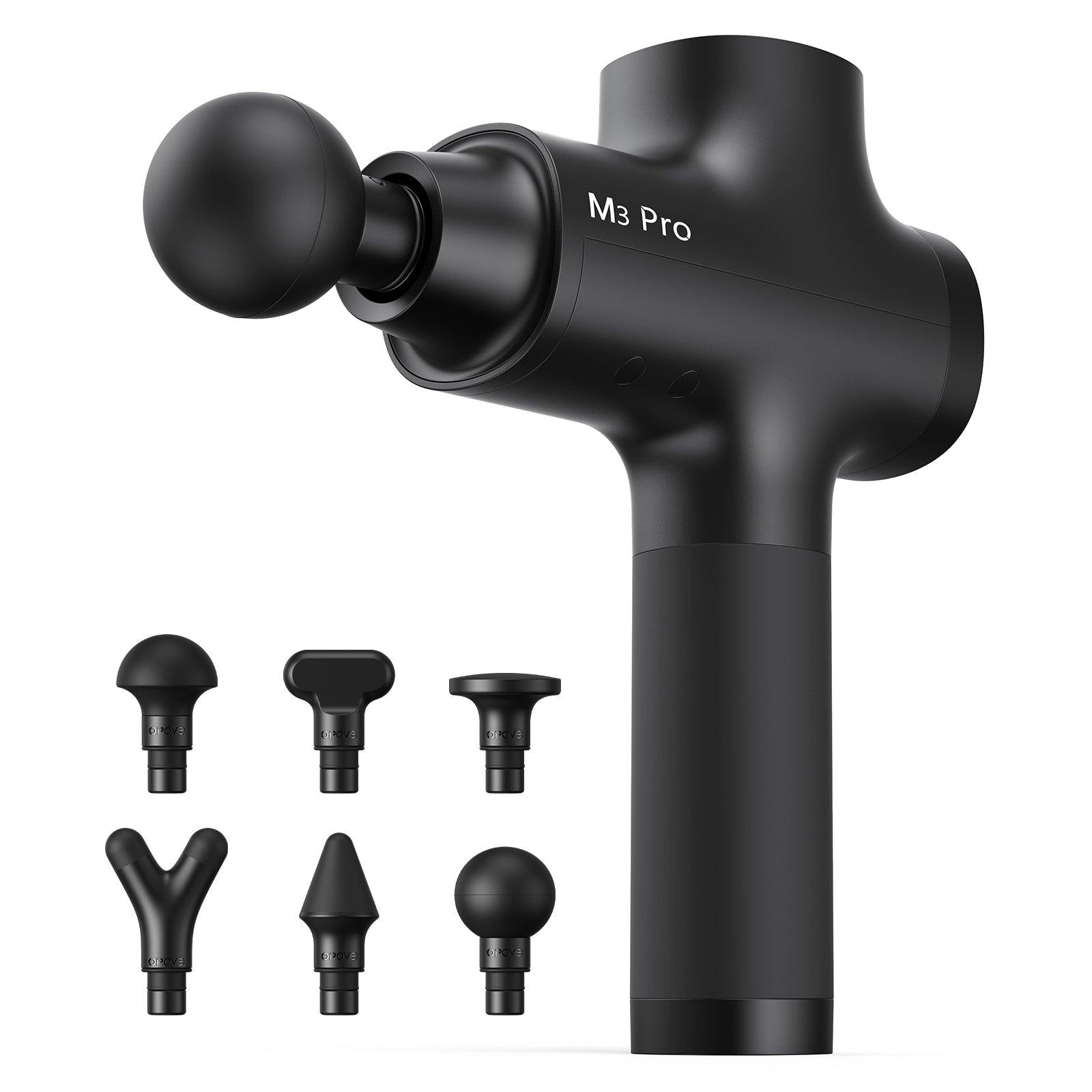 High-precision Structure
The high-precision structure will not deviate from the pressure point during a massage, making the massage more comfortable and efficient.
Quiet and Powerful
Opove motor delivers deep muscle treatment within a slim frame—and hardly any sound.
Easy to carry
Take it with you. At work or working from home, at the gym, or trailside on your run, Opove helps you move better and do more.
5-Speeds for your needs
For accelerated warm-up. Reducing muscle soreness and stiffness. Enhancing muscle performance and Deep reaching precision massage. Different modes deliver what your body needs.
Opove M3 Pro
What's Included
OPOVE M3 Pro

The actual device

Protective Carrying Case

Stay organized

6 Massage Heads

The right heads for all your needs

Battery Charger

To keep your device charged nomatter where you are

Product Manual

Get started easily