Best massage gun for desk-bound pains: Opove Massage Gun.
The no-nonsense M3 Pro Max felt powerful and gave us a deep, satisfying massage.
A powerful massage gun that delivers up to 15 millimeters of amplitude and features a sleek design.
This is a very affordable massager, but with the power of a much more expensive device.

OPOVE APEX Massage Gun
OPOVE Apex is the world's first real ergonomically designed massage gun. With 14.5mm amplitude and max 50lbs stall force. Apex massage gun provides a high-efficiency massage that relaxes your muscles and improves recovery after training.
Regular price
$199.00
Sale price
$159.00
Shop Now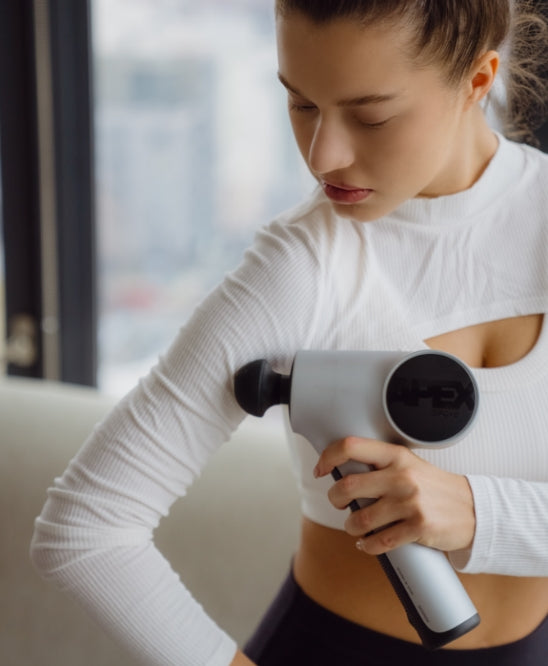 OPOVE M3 Pro Massage Gun
Made for serious athletes and extended recovery sessions our most powerful M3 Pro takes your training to the next level with 12mm amplitude, a maximum of 70 pounds stall force, and a long-lasting battery.
Regular price
$199.00
Sale price
$119.00
Shop Now
Maximize Gains
Opove massage guns help you to recover faster and maximize the results of your training. That is why athletes choose Opove when they reach for the next level.
Reduce Strain
The high-efficiency massage supplied by the Opove massage gun is the perfect percussive therapy that your body needs to enhance blood flow and soothe sore muscles to give your body adequate relief.
Improved Circulation
Massage therapy is known to increase circulation as well. This not only helps with muscle growth but it helps you to recover and feel better faster. You could get a massage one to three times a week, depending upon your workout routine, to get this benefit.